So if you recall from our earlier posts, this thing is sitting on our land, and needs to go:
Now, it's not the prettiest (inside or out), but the walls and roof are sound, and it's a "trailer", right? So my first thought was that maybe someone could use it to live in and I put up an ad on Craigslist offering it for free to anyone who can get it out of there. And I got some interest. A few people came out to look at it. Unfortunately, transporting a mobile home is pretty expensive unless you already own the equipment: thousands of dollars, depending on mileage. So ultimately, that got no takers.
At the same time, I got several offers from people who wanted to pull it down for scrap. So after giving it a week or so, I called up the first person who e-mailed me about that… they also promised to clean up and not leave a mess, which was the main reason I picked them. They got to work pretty soon. These pictures are from day 2: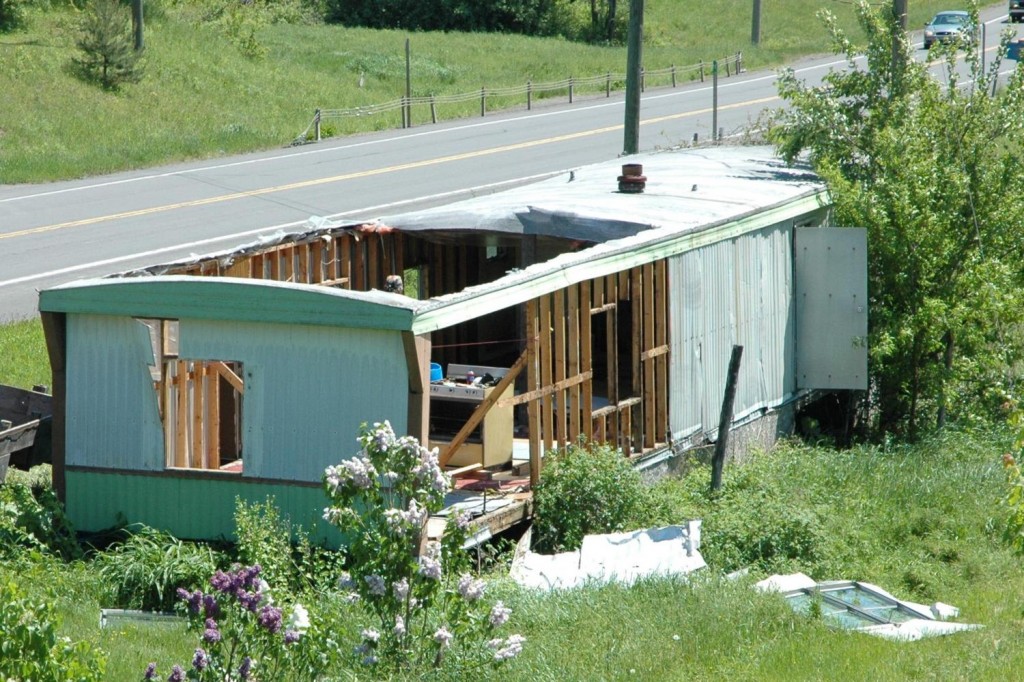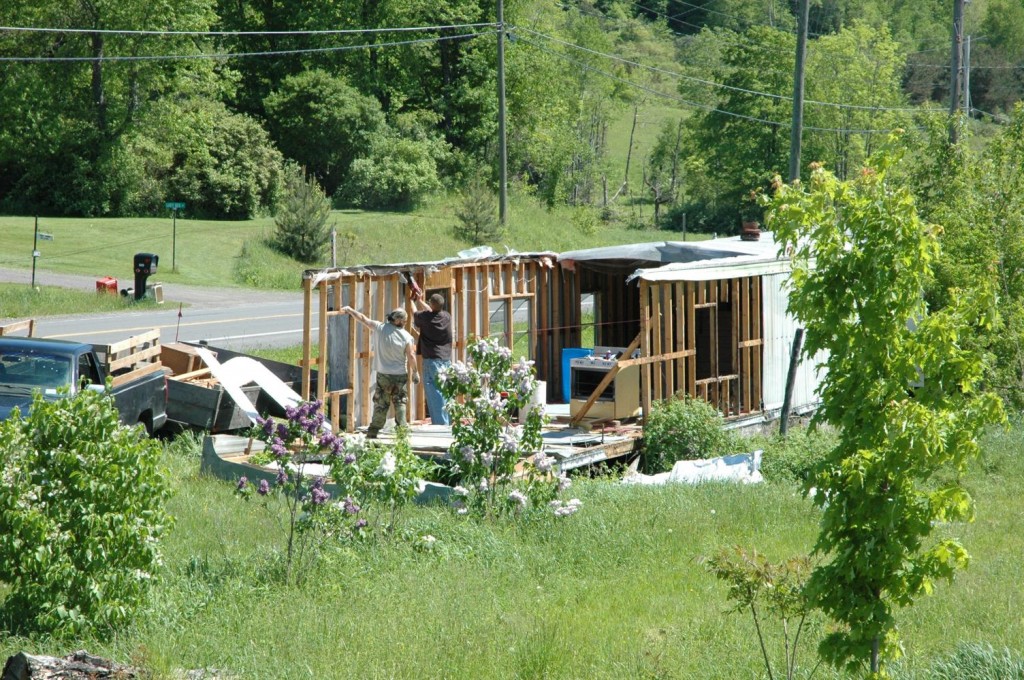 We've had some heavy thunderstorms for the past few days, so the work has been on hold, but the trailer should be torn down with plenty of time to spare.
By the way, to get this thing torn down by a professional demolition crew is around $3,000 – $3,500, and you need to get a demolition permit. I know because I asked one of the guys who was giving me a quote for excavation and septic. So I think everyone got a pretty good deal.
In Other News:
The building permit application was submitted on Friday, May 24.
I have another ICF block to consider, which is Fox Blocks, mostly because of their "Fox Buck", which is a neat and elegant way to make door and window bucks. (When I first heard the term "window buck", it sounded vaguely unstable and dangerous. Like a bronco or something. But actually, it's the frame that forms the window opening to which you attach the actual window when you install it. And ideally, there is no danger involved.) Anyway, bucks are kind of a weak point in the ICF construction process, at least so far, though a few companies are coming up with better ways to do them. I'll be writing in more detail on the subject at some point.